With new shows coming out practically every week, each one different from the last, it would be easy to get lost in the whirlwind, give up, and re-watch Friends for the hundredth time. And there's nothing wrong with that; Friends is a classic. But in case you care to venture beyond it, UCL FilmSoc has put together a handy guide to some of our favourite shows released by Netflix in 2017. Whether you're hoping to watch something completely new or wondering whether it's worth catching up on the newest season of that one show you sort of liked but don't really remember, this is the place to look. Hope you enjoy, and here's to more bingeing in 2018!
Thirteen Reasons Why (Season 1, March 2017)
If you were young and alive in 2017, it would have been difficult to miss hearing the words Thirteen Reasons Why. Probably the most talked-about release from Netflix this year, this series – centred around a high school suicide victim – provoked both praise and indignation for its graphic depictions of subjects such as rape and self-harm. The characters in this adaptation of Jay Asher's novel are marvellously complex, most of them neither evil nor angelic (in a remarkable improvement from the book the series is based on) and the young cast does a terrific job of portraying high school angst. However, it is impossible to escape the fact that the series is designed for mass teen viewership: it drifts in focus as it tries to cater to every high school fad and relies heavily on an attractive cast and cliffhangers designed for optimum bingeing. Therefore, though the show should be commended on its expert handling of difficult themes and, additionally, its effort in raising awareness for suicide prevention, I remain skeptical of the upcoming second season of original material. Whether the show will be able to build on its momentum and succeed without Hannah Baker's narrative arc as a driving force remains to be seen.
Mindhunter (Season 1, October 2017)
David Fincher's Mindhunter is nothing short of a success. Its renewal for a second season, before the series even premiered, is proof of Netflix's trust in the master filmmaker, who seems to enjoy his time away from the big screen. With witty dialogue and strong leads, this show about FBI agents unravelling the minds of serial killers feels fresh and new while staying true to the genre. Mindhunter is not groundbreaking, but it is up there with recent years' best crime shows, such as Hannibal or True Detective. Despite its underdeveloped female characters, it is reassuring to witness a director's fearless transition to television, especially one who is able to shoot long dialogue scenes without boring the audience to death. A proud successor to Zodiac, its suspenseful openings and cliff-hanger will leave the viewer wanting more; and we can be certain Fincher will do everything at his disposal to tell the story the way he wants to, regardless of expectations. Mindhunter leaves in its audience's mind a bizarre, eerie mark, suggesting that anybody could be(come) a murderer, if exposed to madness for too long.
When you gaze long into the abyss, the abyss gazes also into you.
Master of None (Season 2, May 2017)
To think that dude who played background characters in those Judd Apatow-y films (okay, he was amazing as Tom Haverford in Parks and Recreation) would make and star in a genuinely brilliant TV show is crazy – but now we have to think it. Master of None's tremendous first season was an incredibly fresh taste of quasi-ordinary city life, with wonderful writing and humour backed up by genuinely clever and developed themes. In Season 2, Aziz Ansari has retained the same humour while taking the series into audacious but exciting territory.  Here he blends his comforting New York comedy (and added Italian twist) with more risky content, which could have been a disaster, but only adds to the show's charm. Highlights include a wonderful episode on homosexuality and family, and the astonishing Robert Altman-esque episode New York, I Love You, which concretely transcends Ansari's medium into something truly artistic – one of the greatest episodes of TV I've ever seen. His whacky ending and constant nods to Italian cinema makes the second season far less cohesive than the first, but its experimentation somehow almost always – against all the odds – works. I found myself baffled at not being able to name a current Netflix original with more stunning cinematography than a stand-up comedian's comedy-drama brainchild.  With his always topical themes Ansari gives us with true passion and insight into his mind, and it's a pleasure. It is a testament to him that even Netflix, which already carries his show, has developed shows inspired by Master of None, like the recently renewed Easy. He might well be a new, not-a-sexual-predator (fingers crossed) Woody Allen.
Stranger Things (Season 2, October 2017)
The Duffer Brothers have hit the sweet spot for the second time with the new season of Stranger Things. Given that last season wrapped itself up rather nicely, it might have been a challenge to make this new season feel necessary beyond resolving the cheeky cliffhanger with Will Byers. It succeeds in most regards. There are elements that don't work as well – Jonathan and Nancy's subplot feels like a bit of a drag, especially compared to the ascension of Steve Harrington to one of the best and most endearing characters. On the whole, however, it's great. The dynamic between the kids sparkles even more, the new character additions are terrific – in particular Sean Astin's Bob – the special effects are far more refined, and most importantly it captures that same old nostalgic joy while taking the storyline in new, sometimes quite daring, directions. And of course, Eleven, played once again to perfection by Millie Bobby Brown, is as great as ever.
Better Call Saul (Season 3, April 2017)
It took a while, but Vince Gilligan and co. have finally found the spark to make the Breaking Bad spin-off about everyone's favourite scoundrel lawyer-in-the-making, Jimmy McGill/Saul Goodman (Bob Odenkirk), click consistently. The previous two seasons had featured some great episodes and performances, but never quite cohered to make anything more than 'pretty good' television. This season, which focuses its scope on the battle of wits between Jimmy and his manipulative, bitter older brother Chuck (an amazing Michael McKean), while Jonathan Banks' Mike gets pulled further into the underworld of drug dealers, with the welcome return of some very familiar faces. The pacing of this season is excellent, with no wasted line or scene, and every supporting character gets to shine – from Michael Mando's increasingly sympathetic gangster Nacho to Jimmy's legal associate/lover Kim (Rhea Seehorn). It maintains a vibrant, cheeky sense of fun throughout, while also becoming an exceptionally compelling drama when it wants, most notably in the courtroom drama episode 'Chicanery'. It's a fantastic season in which the show seems to finally become its own beast, rather than just the offspring of Breaking Bad.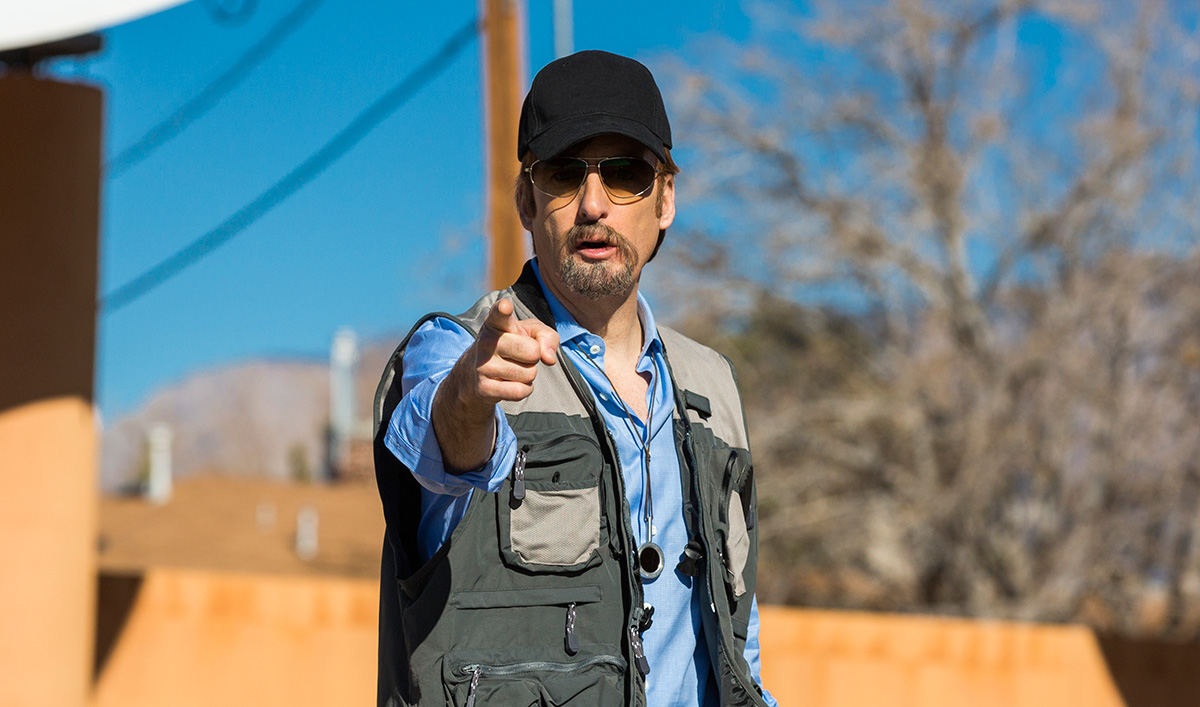 American Vandal (Season 1, September 2017)
One of the surprise delights of the year, American Vandal's 'Making a Murderer' investigation of high school parking lot vandalism, works primarily thanks to its "serious" approach. It's not potential simple laughs at the phallic graffiti but the solemn reactions to them that really sell the humour of the show. The series as a whole is a very satisfying deconstruction of the 'true crime documentary' genre, but is so much more than just that. It captures a surprisingly natural and realistic feel of high school life, and actually grants some genuine emotional investment to the proceedings. It's not flawless; a few of the middle episodes turn their wheels a bit in order to generate more 'drama'. But on the whole, it's a considerable success.
Orange is the New Black (Season 5, June 2017)
Oh, Litchfield. Five seasons in, Orange is the New Black has thrived in its pairing of familiar community feeling with outrageous spontaneity, but for how long? The fifth season keeps up the formula but, with overconfidence, often misses its mark. Continuing the political themes of the Season 4, we find the inmates smack in the middle of a riot that seems to somehow be going pretty well despite the total anarchy ruling the prison corridors. Poussey's murder looms over the action as an all-too-bleak reminder of the show's more realistic plot turns, but the 13 episodes fail to smoothly bridge the leap from this tragedy to its more comedic elements. Additionally, the writing messes with some of the most complex and sensitive characters and their trajectories. Piscatella confusingly switches from loathsome guard, to pitiful lost soul, to some kind of monstrous embodiment of evil masculine energy. Pennsatucky apparently not only forgives but pursues a romantic relationship with her rapist. Alison, a black Hijab-wearing Muslim inmate, was a refreshing addition to the cast last season, but her flashback plummets exciting potential into sheer disappointment. (Polygamy, really? Great job basing Alison's backstory on an 'Islamic' practice that barely exists in the American Muslim community.) The season's lowlights are met with a few enlightened philosophical moments, but overall it's a bit of a mess – an OINTB-style mess, and thus mostly forgivable – but a mess nonetheless. OITNB's fifth season may have lost its way, but there is high chance the talented writers may salvage it yet.
One Day At A Time (Season 1, January 2017)
One Day at a Time is a CBS sitcom developed by Whitney Blake – no, wait. One Day at a Time, which mimics its namesake in the broad structure of single-mother-with-teenage-kids and little else, is a sharp, compassionate family comedy with its feet firmly rooted in Netflix's 2017 demographic. We follow the life of Penelope Alvarez (Justina Machado), Afghanistan vet and exhausted nurse, whose (outspokenly Cuban) mother (scene-stealing Rita Moreno) sleeps behind the living room, (outspokenly feminist) teenage daughter Elena (Isabella Gomez) has taken objection to the prospect of a quinceañera, and (outspokenly twelve years old) son is… twelve. (Sorry, Alex [Marcel Ruiz] – he rounds out the family perfectly well, just tends to take a back seat to the powerhouse women around him. To which this reviewer has no objection.) Throw in a halfway-to-self-aware white neighbour and Penelope's addled colleagues, and you've got a recipe for hilarious and pointed takes on parenting, life after war, diaspora culture and plenty more in one of this year's overlooked gems. If you do feel like catching up, you'd better hurry – the second season will be out on the 26th of January.

Big Mouth (Season 1, September 2017)
Adult-oriented cartoons have found new life in recent years with shows like Rick and Morty and Bojack Horseman. The latest feat in this genre is Big Mouth, a thoroughly funny time capsule that transports you back into life at thirteen. The early teen years are a sore memory for most, and Big Mouth unapologetically pokes fun at every aspect of tweendom: zits, hormones, awkwardness, and – most of all – horniness. The hormone monsters, stuck-in-high-school Coach Steve and the ghost of Duke Ellington, incite bursts of uncontrollable laughter and invite Netflix to employ it's "Still Watching?" feature as you inevitably binge the short episodes back-to-back. Some of the moments are a little hard to swallow (pregnant pillow, anyone?), but if you don't mind crude humour and are looking to shed any rose-colored glasses you might still view your middle school years through, Big Mouth is definitely the show for you.  
Bojack Horseman (Season 4, September 2017)
Hilarious yet heartbreaking in equal measure, BoJack Horseman has – for good reason – joined the ranks of the absolute best of not just Netflix, but of what animation has to offer on the small screen. Over the course of four seasons the show has skewered Hollywoo(d) and celebrity culture in ways that leave both those completely out of the loop and those following the film industry with a fine-tooth comb rolling on the floor with laughter, while packing an immense emotional punch, particularly through its portrayal of mental health issues and how society views them. It's an incredibly silly premise that the show fully commits to and delivers on (animal puns aplenty); and while all that's happening, it doesn't shy away from pushing boundaries (the dialogue-free Season 3 episode 'Fish out of Water' has been hailed as some of 2016's absolute best television) and tackling more emotional and tougher subjects with a surprising amount of gravity. And the cherry on the top is the cast: not only the voice actors (including Will Arnett as the titular horse, Alison Brie, Amy Sedaris, Paul F. Tompkins, Aaron Paul, Stanley Tucci, Olivia Wilde) but the countless animated celebrity cameos – sometimes voiced by the stars themselves.
The Get Down: Part 2 (April 2017)
2017 saw the return (and subsequent cancellation) of Baz Luhrmann's The Get Down, set in New York City, 1978. Disco and hip hop mingle on hot summer nights in the Bronx; dreams are born and pursued; young people fall in love. I loved the setting of this show and the evocative cultural moment it captured, as well as most of the performances; Jaden Smith's "Dizzee" Kipling aka graffiti artist Rumi 411 is the real laugh. The show was good, descending into decent by Part 2, but never great. And with a $120 million budget (The Get Down was Netflix's most expensive show to date), you need great. Subverting expectations that the funds and creative team would take the show above and beyond television expectations, its narrative unfortunately sagged and became riddled with plot holes by Part 2, leaving only the excess of stylistic detail and shimmery dance sequences behind to support its appeal. The Atlantic rightly called it "the show that could've been". Personally, I applaud the effort, very successful at times, and especially commend The Get Down's diverse cast and killer soundtrack.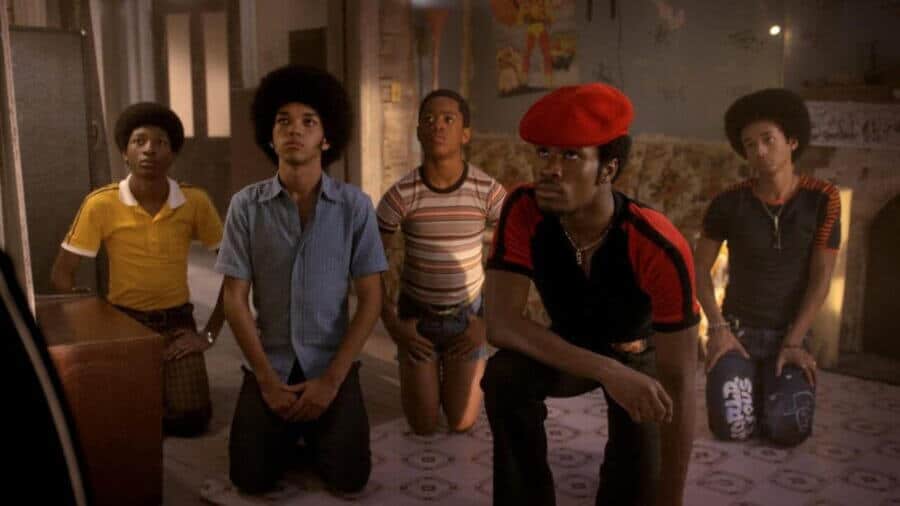 The OA (Season 1, December 2016)
From the fertile minds of Brit Marling and Zal Batmanglij, the OA hits all the right spots. Written by by both, directed by Batmanglij, and starring Marling, the two continue to explore a cinematic partnership refined through years of collaboration. Both have backgrounds in film – the show's cinematic structure is owed to this. However, Batmanglij has made full use of the episodic structure allowing for some sharp cliff-hangers. The show deals with very interesting themes, including consciousness, the afterlife, and near-death experiences. This is not surprising when surveying Marling and Batmanglij's previous filmic pursuits (Sound of My Voice, Another Earth, I Origins). The plot centres around Prairie (Marling), a blind girl who disappeared several ears ago, returns to a Middle-American small-town with her sight restored and a whirlwind of a tale. The use of a plot riddled with twists and turns allows Batmanglij to explore of a plethora of interesting themes without neglecting audience entertainment. Sometimes it seems Marling and Batmanglij are so excited by their own ideas that they repeat them to the point of self-indulgence. Nevertheless, the show boasts beautiful visuals and good writing. The latter is a testament to polyvalence; Marling and Batmanglij managed to work in a selection of mood-board interesting concepts – from Russian aristocracy to Hans Christian Anderson to Stockholm syndrome. Combined, these concepts work together to create an extremely suspenseful, fantastical genre-bending drama. Sci-fi? Let's have it. Fantasy? Toss some of that in there. Mystery? Why not. Coming-of-age? Sure. The show treads some familiar ground, and the question running throughout – whether we can believe Brit Marling's fantastical tale – is not of huge importance to the plot. All in all, Marling and Batmanglij have managed to create a wildly entertaining show. It is thrilling. They know this.